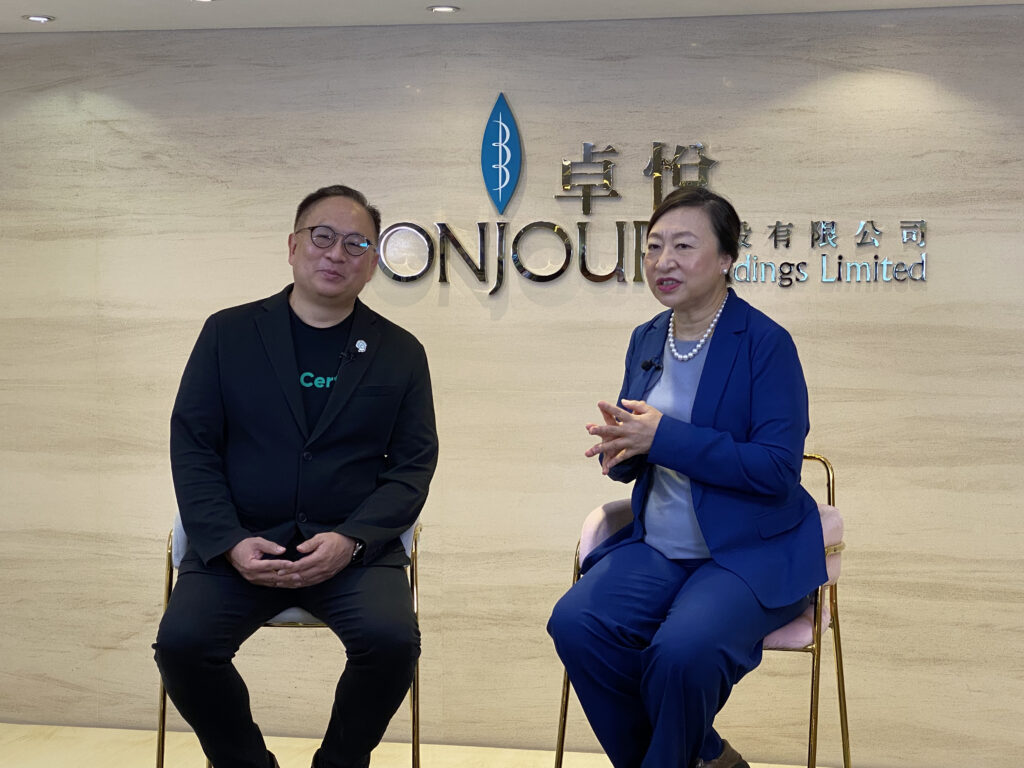 INTERVIEW PROGRAMME
Episode 3
In this episode, Susanna will share with us how the digital transformation is happened in retail industry. The development of KOL is one of the key trend in dealing the online retail business and correspondence data literacy is essential to make the team more professional with data.
TRAILER
ABOUT THE GUEST
Ms Chiu Lai Kuen Susanna, MH JP
Executive Director and Chief Financial Officer | Bonjour Holdings Limited
Susanna Chiu has more than 30 years of experience in accounting, IT Governance, business management and operations. Susanna is currently Executive Director of Bonjour Holdings Ltd, and formerly Eastern China Chief Representative under Li & Fung Group. Prior to this, she served as the Chief Operating Officer at DVN Holdings Company Limited. Susanna has been serving as an independent non-executive director at Nanyang Commercial Bank Limited and at various companies listed on Hong Kong Stock Exchange.
Susanna graduated with First Class Honours in Economics from the University of Sheffield and holds an EMBA degree from the Chinese University of Hong Kong in 1997. Susanna was the President of the Hong Kong Institute of Certified Public Accountants in 2013, and the president of the Information Systems Audit and Control Association (China Hong Kong Chapter) from 2001 to 2006. She is a qualified Chartered Accountant from England, a Hong Kong Certified Public Accountant, a China Certified Public Accountant and a Certified Information Systems Auditor.
Susanna was awarded the Medal of Honour by the Hong Kong Government in 2013 for her achievement and dedication in public services especially in relations to the accounting profession. She was also awarded the "Outstanding Women Professionals" Award in 2014, "Distinguished Alumni" Award from Sheffield University and was also awarded "2017 Outstanding Business Women" by Hong Kong Commercial Daily in 2017. Susanna was awarded the "Justice of Peace" and "Justice of Peace NT" by the Hong Kong Government for her contribution to the community in 2017 and 2018 respectively. Susanna is currently the Council Treasurer of the Education University of Hong Kong, and a member of the Women's Commission. Susanna is a member of the China People's Political Consultative Conference (CPPCC) of Shanghai (上海市政協委員 ).